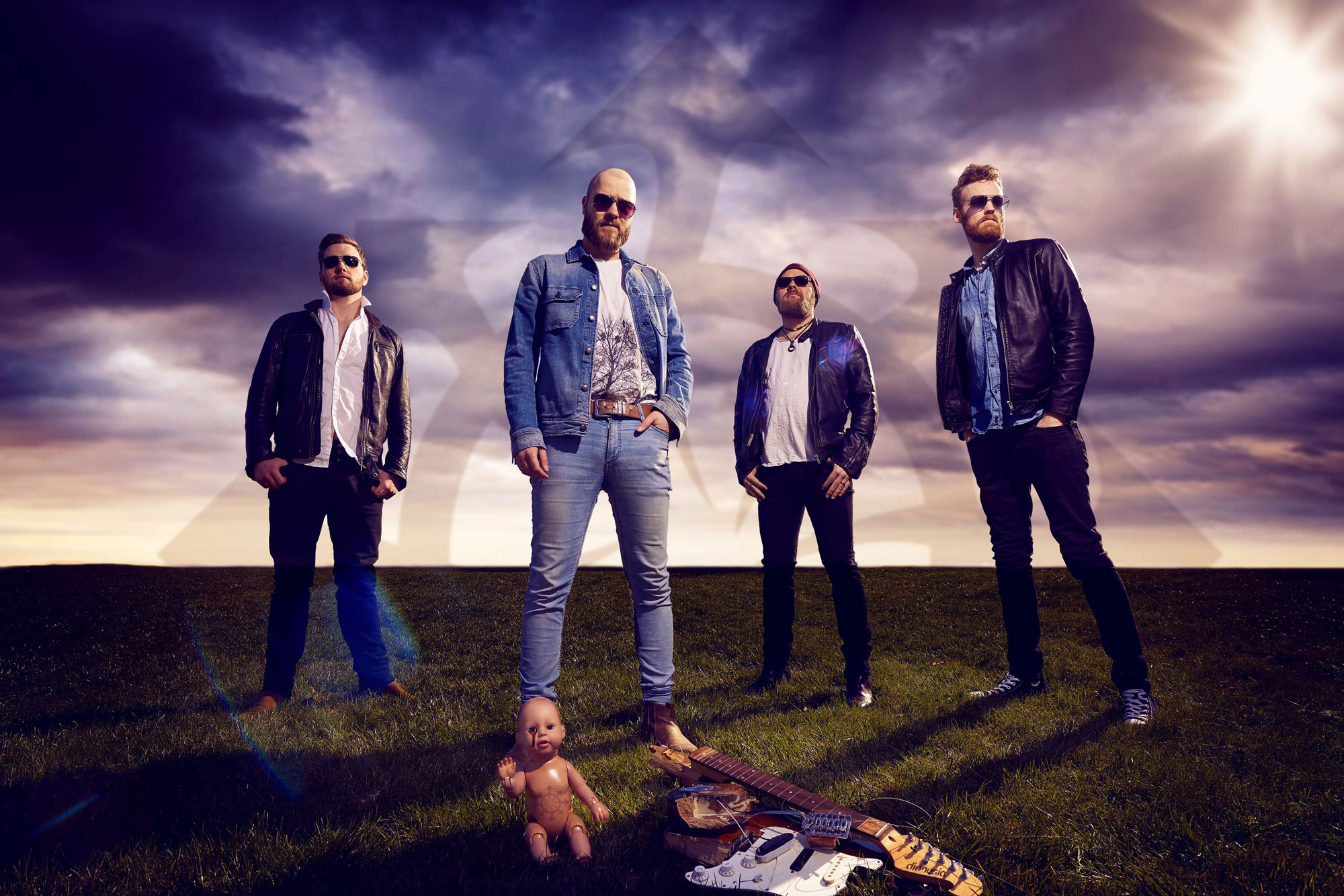 Danish rock band formed in 2016.
What would it sound like, if Led Zeppelin and Pink Floyd were to meet up in Blurs rehearsal room, jamming Queen, Royal Blood and Muse songs with Jeff Buckley on lead vocals?
Vocals, Guitar / Steffen Isaksen
Guitar, Keyboard / Peter Nielsen
Bass, Keyboard / John Bon Nielsen
Drums / Thomas Olesen
Photos by Bjørn Giesenbauer, Peter L. Nielsen, Karolina Monika, Kim Agerskov
Photos by Peter L. Nielsen, Emil Thøgersen, Jakob Bertel
Press photos 2019
By Peter L. Nielsen, www.venstrehaandsarbejde.com
Merch
Currently only available at Dionesia concerts.
Limited edition
Deluxe t-shirt in black (Limited edition)
V-neck
Males: M/L/XL
Females: M/L/XL
Deluxe t-shirt in white (Limited edition)
V-neck
Males: M/L/XL
Females: M/L/XL